Vostok-AL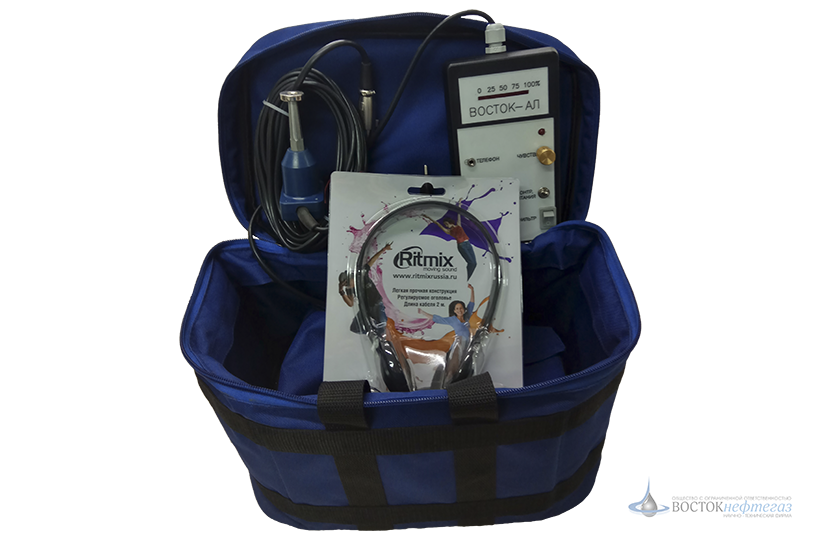 Designed to control the movement and passage of cleaning and diagnostic equipment through pipelines at arbitrary points of the pipeline route from the soil surface above the pipeline, as well as on valves, taps, plungers, open sections of the pipeline.
Device
It consists of an electronic control unit, a headset, an extension cable with a geophone, a magnetic holder, a power cord from the vehicle's on-board network, a stowage case.
Operating procedure
The geophone is installed at the control (listening) point on the ground above the pipeline using a pin or on the valve body, valve, pipe body using a magnetic holder.
Control of the passage of the projectile is carried out by ear through a headphone and / or visually by a pointer (LED) indicator. The speed of the projectile is not limited.
This device is protected by patent No. 2137977
| | |
| --- | --- |
| Weight of the "Sensor" device | no more than 2.5 kg. |
| Dimensions of the stowage case | 390х365х80 mm. |
| Continuous run time | at least 50 hours |
| The maximum distance from the control point to the projectile at which its movement can be detected | 500 ... 2500 m (depending on the design of the projectile and the method of installing the sensor) |
| Sensor Extension Cable Length | 8 ... 10 m. |
VostokNeftegaz
20+

years

30+

patents

500+

projects are in work